Welcome to The Pixel Project's "30 For 30″ Father's Day Campaign 2013! In honour of Father's Day, we created this campaign:
To acknowledge the vital role Dads play in families, cultures and communities worldwide.
To showcase good men from different walks of life who are fabulous positive non-violent male role models.
Through this campaign, we will be publishing a short interview with a different Dad on each day of the month of June.
This campaign is also part of a programme of initiatives held throughout 2014 in support of the Celebrity Male Role Model Pixel Reveal campaign that is in benefit of the National Coalition Against Domestic Violence and The Pixel Project. Donate at just US$1 per pixel to reveal the mystery Celebrity Male Role Models and help raise US$1 million for the cause while raising awareness about the important role men and boys play in ending violence against women in their communities worldwide. Donations begin at just US$10 and you can donate via the Pixel Reveal website here or the Pixel Reveal Razoo donation page here.
Our seventeenth "30 For 30″ 2014 Dad is Clay Goodman from the USA.
__________________________________________________________________________________________
The Dad Bio
Clay received his Bachelor's Degree in History from the University of North Carolina at Charlotte and his Master's Degree in Liberal Studies from the University of North Carolina at Greensboro. He joined the United States Air Force in 2004 and converted from active duty to the North Carolina Air National Guard in 2010, where he serves as Second Lieutenant, leading and managing a section of maintenance squadron to ensure that aircrafts are ready to fly. Since 2010, he has worked at Duke Energy as a supervisor for customer contact operations throughout the Southeast and Midwest. He and his wife, Candace, reside in Charlotte, North Carolina with their two young children, Cole and Mason. They are expecting their first daughter in September.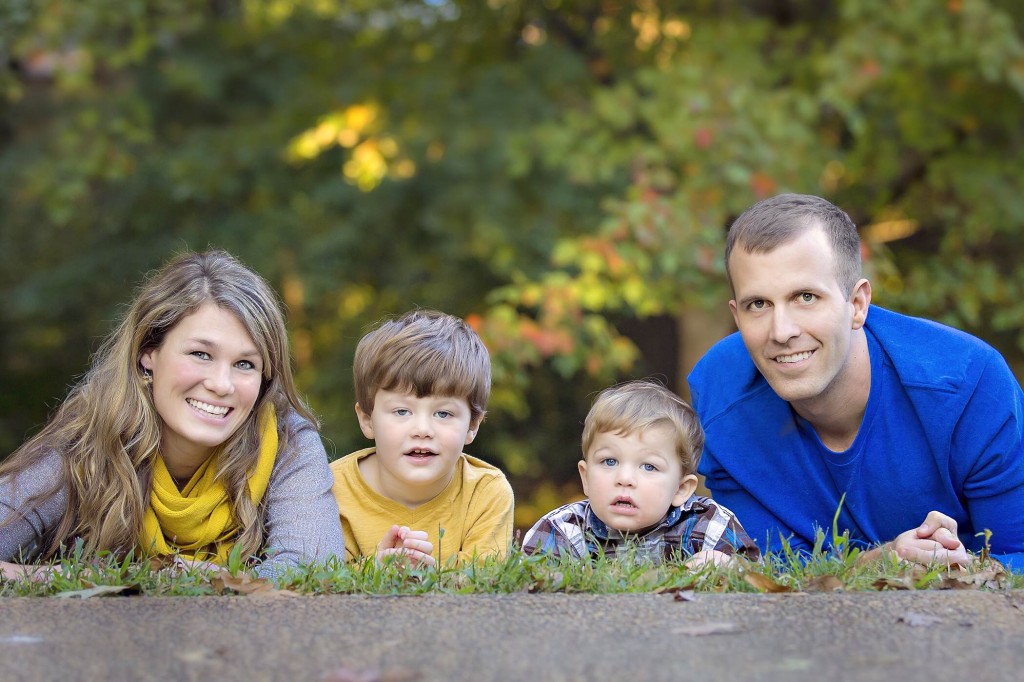 1. What is the best thing about being a dad?
The best thing is understanding that it is my example that will directly form my children into being who they are for the rest of their lives. I often share lessons that will not only teach them to do the right things now, but will also give them the guiding principles to do the right things for the rest of their lives. I'm simply enjoying the freedom to give them a strong foundation in which they can add their own personal touch.
2. A dad is usually the first male role model in a person's life and fathers do have a significant impact on their sons' attitude towards women and girls. How has your father influenced the way you see and treat women and girls?
I'm lucky to have a mother and sister in my life, as it has given me a dual perspective on how to treat women and girls. My father was a model to me when I was young because I could observe the manner that he treated my mom and sister, which was with the utmost respect and dignity. He taught me to appreciate what women and girls bring into our lives and the unique challenges they are faced with. He and I continue to have back-porch conversations about the challenges that families face and how we both can continue to adapt and grow to become the best people, husbands, and fathers we can be.
3. Communities and activists worldwide are starting to recognise that violence against women is not a "women's issue" but a human rights issue and that men play a role in stopping the violence. How do you think fathers and other male role models can help get young men and boys to take an interest in and step up to help prevent and stop violence against women?
First off, fathers and other male role models must lay the foundation of how to treat women. It's also important to show the reality of violence against women. Many young men and boys don't realise how often it occurs and the deep and long-lasting effects of violence, whether it's physical, mental or verbal. It's important to give young men and boys the tools to teach them how to build healthy relationships with their girlfriends or wives. These tools should include behavioural skills to help them cope more effectively with personal conflicts or situations when they feel they've lost control in their lives. Lastly, as fathers and male role models, we need to make it clear that using any form of violence is unacceptable under any circumstance.