Welcome to The Pixel Project's "30 For 30″ Father's Day Campaign 2013! In honour of Father's Day, we created this campaign:
To acknowledge the vital role Dads play in families, cultures and communities worldwide.
To showcase good men from different walks of life who are fabulous positive non-violent male role models.
Through this campaign, we will be publishing a short interview with a different Dad on each day of the month of June.
This campaign is also part of a programme of initiatives held throughout 2014 in support of the Celebrity Male Role Model Pixel Reveal campaign that is in benefit of the National Coalition Against Domestic Violence and The Pixel Project. Donate at just US$1 per pixel to reveal the mystery Celebrity Male Role Models and help raise US$1 million for the cause while raising awareness about the important role men and boys play in ending violence against women in their communities worldwide. Donations begin at just US$10 and you can donate via the Pixel Reveal website here or the Pixel Reveal Razoo donation page here.
Our twentieth "30 For 30″ 2014 Dad is Justin Johari Azman from Malaysia.
__________________________________________________________________________________________
The Dad Bio
Justin Johari is a legal counsel in the music industry and teaches copyright to university students on a part-time basis. His past time passion is using creative arts, such as music and film, to educate the public on issues that affect society, like the need for love, compassion, and better understanding of people with different backgrounds, faith, age, and gender. As a father, he sees the importance of a creating a better environment for his two daughters and son, as well as their whole generation, to grow up in.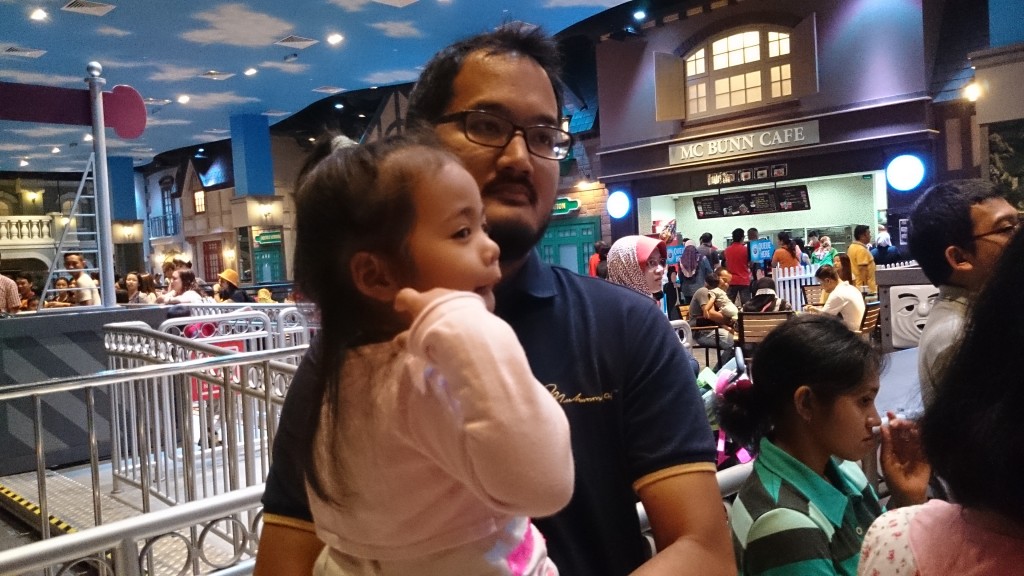 1. What is the best thing about being a dad?
The best thing about being a dad is having the opportunity to shape and raise useful human beings while correcting our mistakes and flaws as adults. It gives me great satisfaction to see the prejudices, biases, and negative mind-sets we have as adults prevented or absent in my children. This comes with us correcting them or reacting to a certain incident in a manner that does not fit in the usual unhealthy preconceptions we all have as adults.
2. A dad is usually the first male role model in a person's life and fathers do have a significant impact on their sons' attitude towards women and girls. How has your father influenced the way you see and treat women and girls?
I grew up in a large family and saw how each of the men in my family interacted with women, be it their wife, mother, siblings, or acquaintances. From there, I felt certain values were positive and differentiated them from the negative ones. I was closer to my mother growing up, so how she felt when treated in a certain way was important to me, and I experienced that first-hand as someone close to her.
3. Communities and activists worldwide are starting to recognise that violence against women is not a "women's issue" but a human rights issue and that men play a role in stopping the violence. How do you think fathers and other male role models can help get young men and boys to take an interest in and step up to help prevent and stop violence against women?
Today's children are visually-driven and so having visual-based educational programmes run by organisations like the Media Education Foundation (www.mediaed.org), could really help in opening up dialogue with them. For example, I was fortunate to have been granted an opportunity to make a film titled Who Speaks for Me? about freedom of expression through the Arts. I toured several states in Malaysia to explain about the film and subject matter to audiences that would not otherwise have access to these ideas. I believe children can learn about the issue of violence against women through the use of these educational tools and mediums to spark their interest in the subject as well as expose them to fact-based situations where women and girls have been mistreated as a result of cultural conditioning.