Welcome to The Pixel Project's "30 For 30″ Father's Day Campaign 2013! In honour of Father's Day, we created this campaign:
To acknowledge the vital role Dads play in families, cultures and communities worldwide.
To showcase good men from different walks of life who are fabulous positive non-violent male role models.
Through this campaign, we will be publishing a short interview with a different Dad on each day of the month of June.
This campaign is also part of a programme of initiatives held throughout 2014 in support of the Celebrity Male Role Model Pixel Reveal campaign that is in benefit of the National Coalition Against Domestic Violence and The Pixel Project. Donate at just US$1 per pixel to reveal the mystery Celebrity Male Role Models and help raise US$1 million for the cause while raising awareness about the important role men and boys play in ending violence against women in their communities worldwide. Donations begin at just US$10 and you can donate via the Pixel Reveal website here or the Pixel Reveal Razoo donation page here.
Our twenty first "30 For 30″ 2014 Dad is Jerry Chuaypradit from the USA.
__________________________________________________________________________________________
The Dad Bio
Jerry is an engineer by day, who is gaining a passion for social business and social media, but first and foremost, he is a 24-hour-a-day father to an amazing daughter. He loves to bike and is in constant search of a hobby or an activity that his entire family can enjoy together.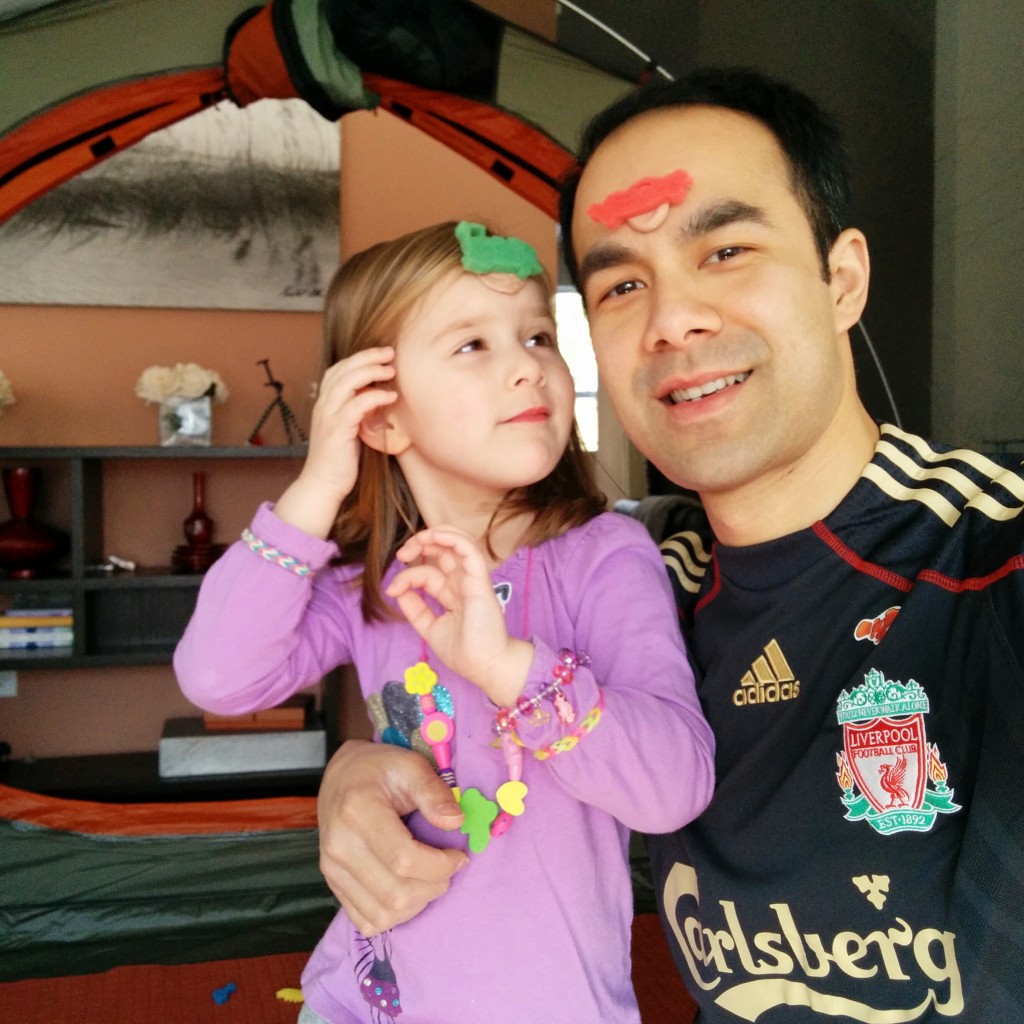 1. What is the best thing about being a dad?
The best part of being a father is coming home after work or school and switching over to dad mode. Regardless of the type of day I've been having, I can always count on big hugs and big smiles when we're all together at the end of the day. There is no better feeling. A few minutes with my daughter quite simply heals all wounds acquired during the day.
2. A dad is usually the first male role model in a person's life and fathers do have a significant impact on their sons' attitude towards women and girls. How has your father influenced the way you see and treat women and girls?
My father grew up in a culture of male dominance and was not the best of role models. He was able to indirectly teach me that having respect for women and girls is a basis for a strong family. I want my daughter to grow up seeing fathers who are always supportive of mothers, so I'm doing what I can to lead by example.
3. Communities and activists worldwide are starting to recognise that violence against women is not a "women's issue" but a human rights issue and that men play a role in stopping the violence. How do you think fathers and other male role models can help get young men and boys to take an interest in and step up to help prevent and stop violence against women?
It's up to us to intervene when young men and boys are not supportive of women and girls. It's up to us to set the right example and teach young men and boys to respect women and girls so that they can pass it on to their peers. Actions do speak louder than words and, when given the opportunity, we must be proper role models by making sure that all the women and girls in our lives know that we have their backs! The idea is to get everyone to understand that we're all in this together and our lives are enhanced when there is mutual respect among males and females.