Welcome to The Pixel Project's "30 For 30″ Father's Day Campaign 2015! In honour of Father's Day, we created this campaign:
To acknowledge the vital role Dads play in families, cultures and communities worldwide.
To showcase good men from different walks of life who are fabulous positive non-violent male role models.
Through this campaign, we will be publishing a short interview with a different Dad on each day of the month of June.
This campaign is also part of a programme of initiatives held throughout 2015 in support of the Celebrity Male Role Model Pixel Reveal campaign that is in benefit of the National Coalition Against Domestic Violence and The Pixel Project. Donate at just US$1 per pixel to reveal the mystery Celebrity Male Role Models and help raise US$1 million for the cause while raising awareness about the important role men and boys play in ending violence against women in their communities worldwide. Donations begin at just US$10 and you can donate via the Pixel Reveal website here or the Pixel Reveal Razoo donation page here.
Our twenty-sixth "30 For 30″ 2015 Dad is Jonathan Horsley from the United Kingdom and Malaysia.
__________________________________________________________________________________________
The Dad Bio
I was born in the UK but have lived in Malaysia for one third of my life. My wife and I meet while at University where I was reading Chemical Engineering and she, a BSC in Psychology. We got married two weeks after graduation but it took me three years to persuade her to have kids. We now have two sons and a daughter, aged 12, 10, and 8. I currently work for an international nursery and baby product supplier while my wife stays home to home-school the kids.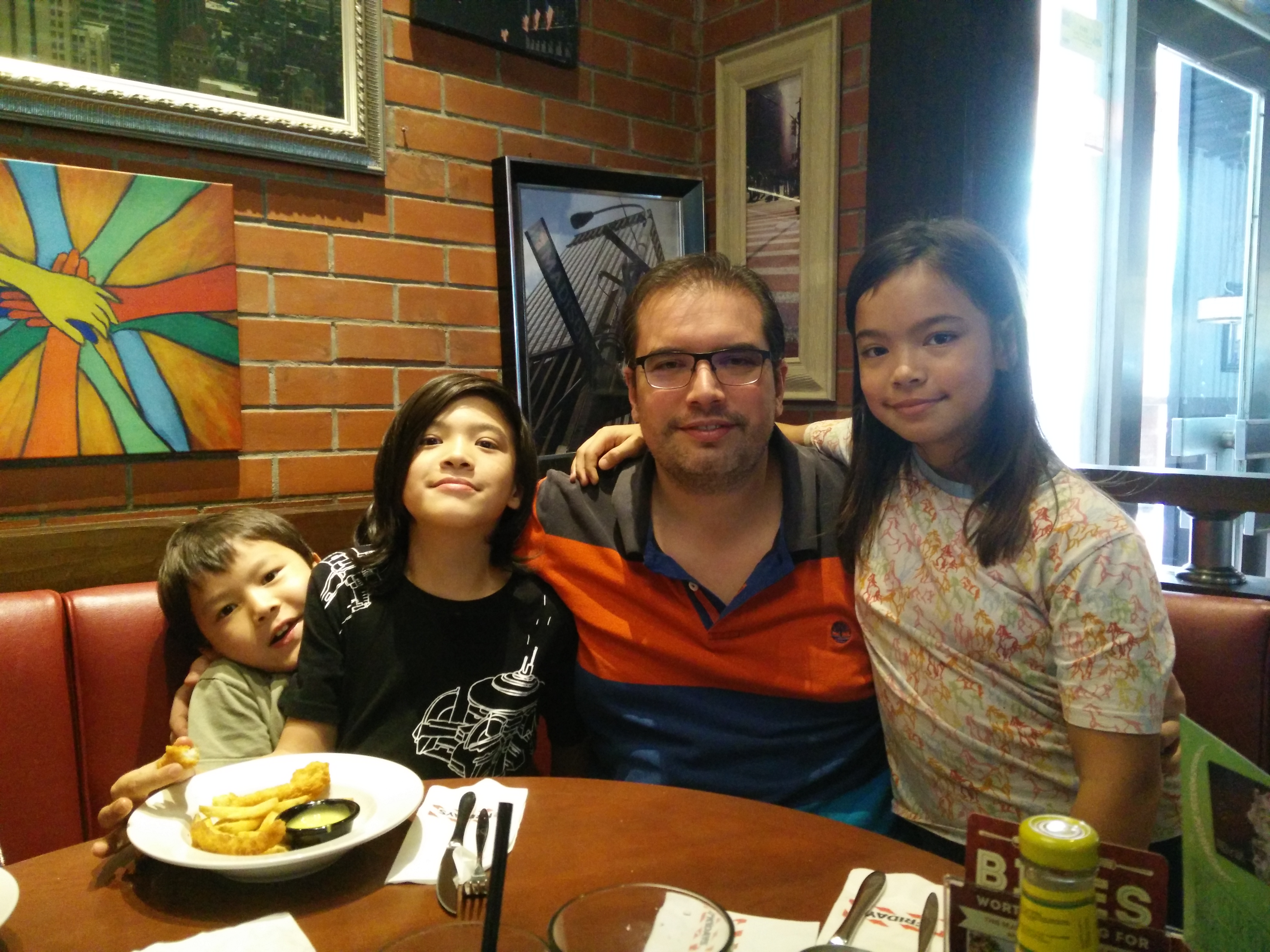 1. What is the best thing about being a dad?
Holding them as little tiny babies and knowing it is my responsibility to nurture and protect them. Then, watching them grow up into interesting little people with ideas and thoughts of their own. They make coming home extra special. Learning that what they really want is my time and attention, and the more I put in, the more rewarding it is.
2. A dad is usually the first male role model in a person's life and fathers do have a significant impact on their sons' attitude towards women and girls. How has your father influenced the way you see and treat women and girls?
I have only one male sibling but watching my father interact with my mother really set the tone for me. I never saw him behave aggressively towards her. The language that he used remained respectful and at no time did I ever feel he used his strength or earning power to gain the upper hand. He valued her staying home to raise us and her contributions to our family.
3. Communities and activists worldwide are starting to recognise that violence against women is not a "women's issue" but a human rights issue and that men play a role in stopping the violence. How do you think fathers and other male role models can help get young men and boys to take an interest in and step up to help prevent and stop violence against women?
Set a good example for our sons and peers. Don't be ashamed to appear less macho by speaking up for women. Talk about the issue and make it clear that violence isn't okay. Challenge those who violate women. Validate and support the victims. It is helpful for them to hear from a man that they do not need to tolerate this kind of behaviour and that violence against women is not the norm.