Welcome to The Pixel Project's "30 For 30″ Father's Day Campaign 2015! In honour of Father's Day, we created this campaign:
To acknowledge the vital role Dads play in families, cultures and communities worldwide.
To showcase good men from different walks of life who are fabulous positive non-violent male role models.
Through this campaign, we will be publishing a short interview with a different Dad on each day of the month of June.
This campaign is also part of a programme of initiatives held throughout 2015 in support of the Celebrity Male Role Model Pixel Reveal campaign that is in benefit of the National Coalition Against Domestic Violence and The Pixel Project. Donate at just US$1 per pixel to reveal the mystery Celebrity Male Role Models and help raise US$1 million for the cause while raising awareness about the important role men and boys play in ending violence against women in their communities worldwide. Donations begin at just US$10 and you can donate via the Pixel Reveal website here or the Pixel Reveal Razoo donation page here.
Our twenty-third "30 For 30″ 2015 Dad is Pau Almuni from Spain.
__________________________________________________________________________________________
The Dad Bio
I am the dad of one, and we're expecting another. I am in love with my wife – she's too awesome for words! I am an entrepreneur in many places, and also in business. I manage and pushed to create fatherhood groups in Barcelona. I always thought I wanted to be a dad, but I never thought it would be so amazing, creepy, and scary at the same time! I don't understand dads who don't act like real men, and see their kids as noisy and problems. I don't like people that call dads 'heroes', because we're just doing what we want, need, and have to.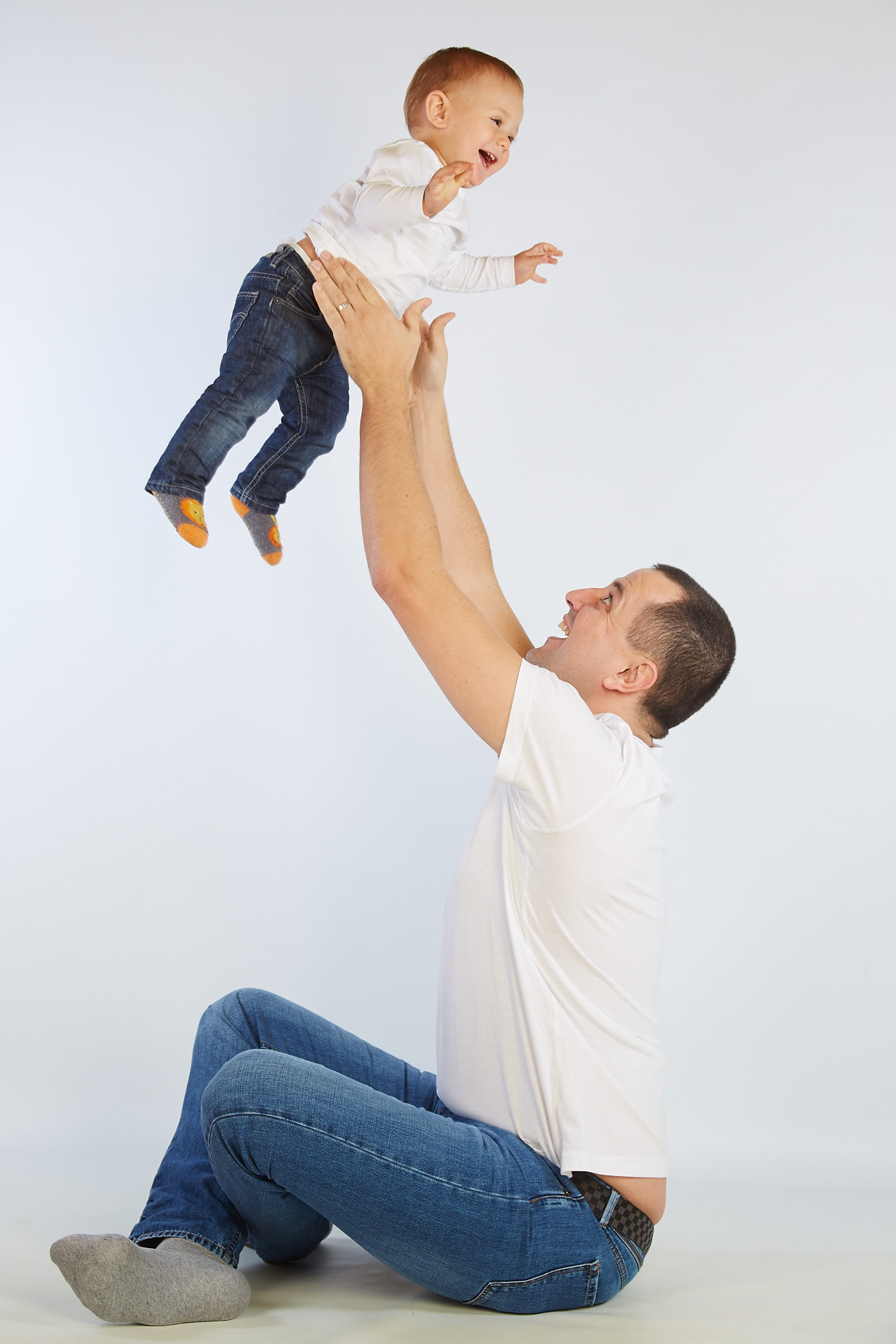 1. What is the best thing about being a dad?
The best part of being a dad is looking into my kid's eyes when he calls me dad, when he plays, when he laughs, when he runs. It's seeing him learn something new every day. It's being conscious that I am participating in growing a new life, and everything that I can learn on that journey.
Being a Dad has given me a new perspective on so many things: How I live my life, how I act at work, my relationship with my own dad and mom. Expecting a daughter is also opening my eyes even more to gender issues.
2. A dad is usually the first male role model in a person's life and fathers do have a significant impact on their sons' attitude towards women and girls. How has your father influenced the way you see and treat women and girls?
My father has been a great example. He never treated my older or younger sister any differently from me. We all had to help at home, do our tasks, and we all could play with whatever we wanted.
He respected and treated my mom right, and was a modern father. He even stayed at home for a while when we were children. Now he is also very supportive and active with my son, his grandson. I've never thought about treating men and women differently. I suppose that's because when I was young I didn't see any difference in how parents treated my sisters and I.
3. Communities and activists worldwide are starting to recognise that violence against women is not a "women's issue" but a human rights issue and that men play a role in stopping the violence. How do you think fathers and other male role models can help get young men and boys to take an interest in and step up to help prevent and stop violence against women?
Men can raise their voices when they see any act of violence, even micro-violence. They can publicly show their feelings. They can organise and attend fatherhood groups, where fathers can talk about fatherhood and be conscious of how it can affect their kids' lives. They can support men's roles as caregivers, and empower women as a way to shift the balance between genders.