The 1.980-room Hilton New York, located in the heart of midtown Manhattan on Sixth Avenue between West 53rd and West 54th Streets, is a sophisticated international hotel that appeals to both savvy business and leisure travelers seeking an ideal location that is in close proximity to all the world-famous attractions that New York City is famous for. The hotel is within a short walking distance of Central Park, Rockefeller Center, Radio City Music Hall, Museum of Modern Art (MoMA), Carnegie Hall, and just a few blocks away from Times Square, Broadway theaters and renowned Fifth Avenue shopping.
Equipped with modern conveniences to meet all your business and travel needs, the hotel features extensive facilities that accommodate large conferences and conventions, smaller meetings, and elegant banquets.
NAMA – OFFICIAL MEDIA MONITORING AGENCY (MALAYSIA)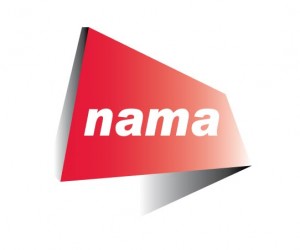 'Nama' is a self-funded media monitoring (news and advertising information retrieval) company located in Kuala Lumpur, Malaysia.
Our goals were to provide more information, get this information to our clients faster, and do so for the lowest possible cost. Delivered quickly and accurately, so you can work intelligently. In this business, you need tomorrow's news yesterday.
We record and monitor thousands of hours of television and radio broadcast news in Malaysia markets every day, enabling it to proactively manage public relations efforts whenever broadcast news of interest occurs.
Provided alongside the company's existing operation, Online News Monitoring – covering all the leading news websites reinforces nama's standing as the only 'one stop shop' media monitoring company of its kind. They also carry a comprehensive press clipping service covering every daily and non-daily newspaper, magazine as well as consumer and trade magazine in Malaysia.
NAME.COM – OFFICIAL DOMAIN NAME SPONSOR

Name.com is an ICANN accredited domain name registrar and web hosting company. Their easy to use website makes getting online simple. They offer a wide variety of domain extensions as well as shared and VPS web hosting, a drag & drop website builder, search engine optimization tools, security features and more. Customers have over one million domain names registered with the company.
They are also big on charity work and giving back to the community,stating: "We are an eclectic group of visionaries and go-getters, idealists and perfectionists, task masters and project people. We believe in working with dedication, inspiration and innovation. For the sake of karma, mojo, and the good of giving, we do whatever we can for the betterment of the earth and the internet."