Say NO – UNiTE to End Violence against Women is a global call for action, launched in November 2009, on ending violence against women and girls. It is presented by UNIFEM as a contribution to advance the objectives of UN Secretary-General Ban Ki-moon's campaign UNiTE to End Violence against Women through social mobilisation. UNIFEM Goodwill Ambassador Nicole Kidman is the Spokesperson of Say NO.
Say NO aims to trigger and highlight actions by individuals, governments and civil society partners. Actions that address or prevent violence against women and girls. Every action will be counted to showcase the global groundswell of engagement that exists on the issue and drive the message to governments everywhere that ending violence against women must be a top priority. The initial target is to reach 100,000 actions by March 2010 and 1 million actions in one year.
Say NO builds upon the momentum generated during its first phase when 5,066,549 people signed on to a global call to make ending violence against women a top priority worldwide. Heads of States and Ministers from 69 Governments and more than 600 Parliamentarians have added their names to Say NO since then.
Working through traditional as well as online networks and social media, Say NO will engage participants from all walks of life. A range of web-based and other tools available on saynotoviolence.org will support partners in their advocacy efforts, highlight their work to a global audience and inspire others.
American Association of University Women (AAUW)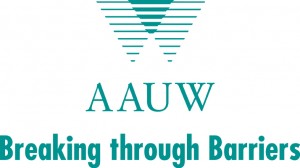 American Association of University Women (AAUW) advances equity for women and girls through advocacy, education, philanthropy, and research through a nationwide network of more than 100,000 members and donors, 1,000 branches, and 500 college/university institution partners. For 130 years, AAUW members have examined and taken positions on the fundamental issues of the day — educational, social, economic, and political – including fair pay, Title IX, sexual harassment and assault, and increasing the number of women and girls in the science, technology, engineering, and mathematics fields. AAUW also gives out millions of dollars each year in scholarships and grants for higher education.

A Call To Men is a leading national men's organization addressing domestic and sexual violence prevention and the promotion of healthy manhood. We are committed to maintaining strong partnerships with women's organizations already doing this important work. We help to organize communities in order to raise awareness and get men involved in this effort.
A Call To Men believes that preventing domestic and sexual violence is primarily the responsibility of men. Although historically it has been almost entirely women who have been at the forefront addressing this issue, we think it is essential that men play a primary role in the solution. To do that, well-meaning men…men who, for the most part don't see themselves as part of the problem…need to get involved.
By strategizing with groups across the United States and abroad, our vision is to shift social norms that define manhood in our culture, and produce a national movement of men dedicated to this cause. A Call To Men is unique in its ability to be affirming and respectful to the experiences of women while expressing genuine care and hope for men. Through seminars, workshops and other educational vehicles, A Call To Men challenges men to reconsider many of the social norms that define manhood, in an effort to create a more just society.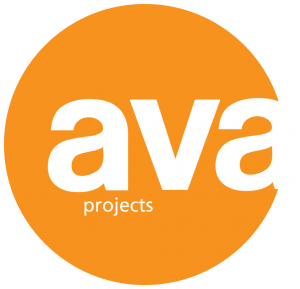 AVA Projects is a non-profit organisation founded by Norwegian music producer and activist Deeyah. The purpose of AVA is to reduce the marginalisation of women and young people particularly from the Greater Middle East and the Indian Subcontinent and its diaspora communities in Europe and the US by providing tools and avenues which encourage women and young people to find their individual voices and participate in the greater human conversation. AVA actualizes its mission through communication technology, multimedia and the arts in order to engage the world's women and young people as a force for change and increased global action. AVA's work is to support them.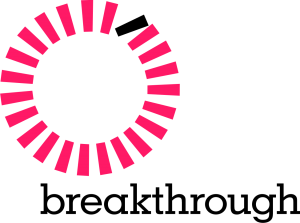 Breakthrough is a global human rights organization. It uses the power of media, pop culture, and community mobilization to inspire people to take bold action for dignity, equality and justice. Domestic violence is a key focus of its activities. In 2008, Breakthrough launched Bell Bajao!, a campaign, across the country that called on men and boys to take a stand and intervene against cases of domestic violence. The Bell Bajao! campaign is supported at the ground level by intense people-to-people advocacy through local animators and volunteers.
Gangashakti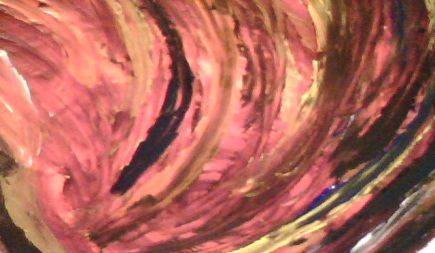 Gangashakti is an American survivor-led community advocacy organization that focuses on ending forced marriage in the United States. We recognize that coercing a woman or man to marry against her or his wishes is a form of violence. We Empower Public Understanding of Forced Marriage in the United States, deliver workshops on Forced Marriage to Community Members, Service Providers, Students and Scholars. We Conduct Ongoing Research on Forced Marriage in the United States and provide technical assistance. The mission of Gangashakti is to engage a wide range of agencies, service providers, students and scholars on the poorly understood issue of forced marriage in the United States.
Music2Life turns audiences into participants through transformative social change music experiences. Founded by Noel Paul Stookey (Peter, Paul & Mary) and his daughter, Liz Stookey Sunde, Music2Life began as a national social change songwriting contest in 2000, and has grown into a nonprofit creative production group. Through a tailored visioning and development process, we produce staged entertainment, package inspirational productions and customise music-based experiences, aimed at moving hearts and minds around an issue or toward a common goal. Clients include schools (e.g., Penn State, USC, Dartmouth), associations (e.g., National Conference on Race & Ethnicity, FutureWork) and companies/nonprofits (e.g., Bloomberg News, OMEGA Institute).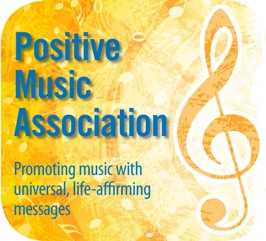 The Positive Music Association is an international membership organisation dedicated to promoting Positive music artists and Positive music as a distinct genre of music. Positive music is defined as lyric-based songs with universal, life-affirming messages.
Positive music can inspire, heal, uplift, empower, energise, unite and enlighten as we create and awaken to a more peaceful, sustainable and healthy world that works for everyone.
Founded in 2003, the PMA has over 350 members in over 12 countries and growing. For more information, contact Scott@PositiveMusicAssociation.com and visit www.PositiveMusicAssociation.com.
Step Up

Step Up was created to change the traditional mindset of young adult men to end violence against women. Violence against Women is a men's issue and we need to make all men realise this. Step Up believes we need to start by creating change in social norms – so we have to change beliefs of men about women. Men are not born violent – they become violent as a result of beliefs and social norms about what it means to be a man!
Step Up tackles underlying issues such as objectification, language, and bystander roles. We also want to teach men not only to be responsible, but that it's crucial for them to be accountable for not only themselves, but ALL men! Not all men are the problem, but all men can be part of the solution.
Our target audience are high school and college-age males, but that doesn't exclude younger boys or older men. We believe it's imperative to raise awareness to men about women and equality to bring an understanding and create change – to help resolve violence against women.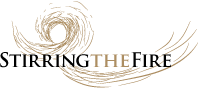 At STIRRING THE FIRE: a global movement toward gender equality, our goal is to mobilize the millennial generation to empower women and girls worldwide. STF will educate students about gender-based issues, inspire them to act by illustrating the global benefits of empowering women and enable them to contribute towards gender equality by providing necessary resources to make a difference locally and globally.
View the STIRRING THE FIRE exhibition and multimedia documentaries to learn about the issues facing woman and girls worldwide. The stories of remarkable women reveal the practical pathways that helped them achieve social and economic justice in their communities. Visit our Take Action database to find the organizations and resources to contribute toward global gender equality. STIRRING THE FIRE provides a variety of choices for involvement such as internships, study abroad programs, creative volunteer opportunities and political advocacy.
Stop Street Harassment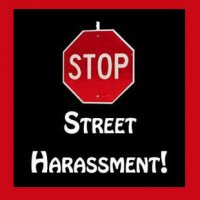 Through a website, blog, book, and talks by the founder, Stop Street Harassment takes an international look at how gender-based sexual harassment that takes place in public limits gender equality; invites people around the world to break the silence and share their stories online; and provides resources and ideas for action that anyone can take to help make public places safe and welcoming for everyone. Stop Street Harassment's newest initiative is International Anti-Street Harassment Day. Held each March 20, it's a day for people around the world to come together to break the silence and speak out about this pervasive problem.

TakingITGlobal envisions youth everywhere actively engaged and connected in shaping a more inclusive, peaceful and sustainable world.
Headquartered in Toronto, Canada, this international charitable organisation enables a collaborative learning community which provides youth with access to global opportunities, cross-cultural connections and meaningful participation in decision-making.
TakingITGlobal harnesses internet technologies to cultivate youth leadership and engagement in social issues, bridging the continuity gap that causes fragmentation between and within generations of youth movements and championing the role of young people as key stakeholders in all aspects of society.
We serve youth primarily between the ages of 13 to 30 through an online community and initiatives that focus on enabling actively engaged youth (TIGweb) and education programmes geared towards middle and high school students (TIGed).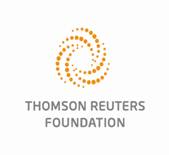 Trustlaw Women is an international, multimedia hub of news, information, resources and discussion on women's legal rights. We include prominent bloggers, case studies, articles and the latest news from TrustLaw correspondents as well as from content partners and the Reuters newswire. Thomson Reuters Foundation believes in information as a form of aid and provides this service for anyone in need of information about the latest developments in women's legal rights around the world.
"In the developing world, when a woman works, children are better fed and better educated," Monique Villa, chief executive of TRF, said. "With TrustLaw Women we tackle the root causes of poverty. We empower women by helping them know their rights."
TrustLaw Women is where women's legal rights are at issue, wherever women's rights are in danger or in question. We are help women with free legal support through our TrustLaw Connect programme. In partnership with the American Bar Association, we also offer access to a growing database of women's rights legislation by country.

In 1991, a handful of men in Canada decided they had a responsibility to urge men to speak out about violence against women. Wearing a white ribbon would be a symbol of men's opposition to violence against women.
The White Ribbon Campaign (WRC) is now the largest effort in the world of men working to end violence against women (VAW). In over fifty-five countries, campaigns are led by both men and women, even though the focus is on educating men and boys. In some countries it is a general public education effort focused on ending violence against women.
Wearing a white ribbon is a personal pledge to never commit, condone or remain silent about violence against women and girls. Wearing a white ribbon is a way of saying, "Our future has no violence against women."