Welcome to The Pixel Project's "30 For 30″ Father's Day Campaign 2013! In honour of Father's Day, we created this campaign:
To acknowledge the vital role Dads play in families, cultures and communities worldwide.
To showcase good men from different walks of life who are fabulous positive non-violent male role models.
Through this campaign, we will be publishing a short interview with a different Dad on each day of the month of June.
This campaign is also part of a programme of initiatives held throughout 2014 in support of the Celebrity Male Role Model Pixel Reveal campaign that is in benefit of the National Coalition Against Domestic Violence and The Pixel Project. Donate at just US$1 per pixel to reveal the mystery Celebrity Male Role Models and help raise US$1 million for the cause while raising awareness about the important role men and boys play in ending violence against women in their communities worldwide. Donations begin at just US$10 and you can donate via the Pixel Reveal website here or the Pixel Reveal Razoo donation page here.
Our twenty third "30 For 30″ 2014 Dad is  Robert de Leon Jr. from the USA.
__________________________________________________________________________________________
The Dad Bio
Robert de Leon Jr. is the founder and executive director of Bro Models, an organization that aims to engage and mobilize men in sexual assault prevention and challenges the negative aspects of traditional manhood. Bro Models was founded in October 2013 during Domestic Violence Awareness Month because the RGV was lacking a serious conversation on engaging and/or mobilizing men and boys to help prevent violence before it starts. For more information, go to www.bromodels.org.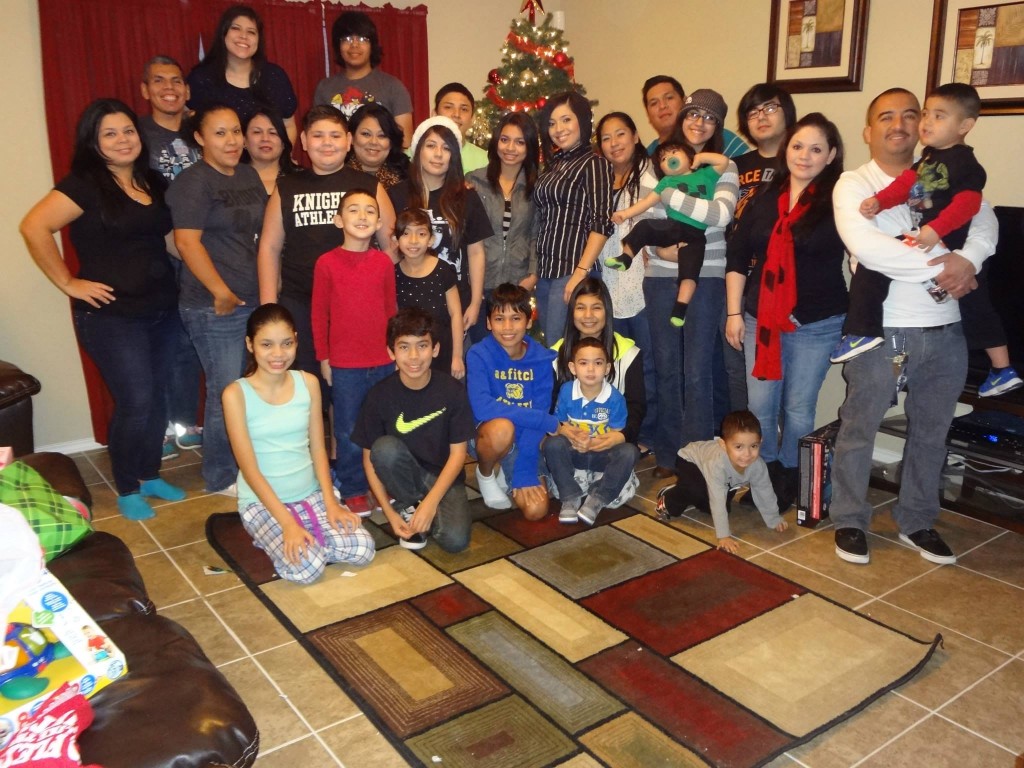 1. What is the best thing about being a dad?
With the birth of each and every one of my nephews and nieces, of which they are 16, I've come to learn some of the expectations that come with parenting. Although I am not a father, or their father to be specific, it feels great how they see me as a father figure. My admiration for all four of my sisters and my brother in how they're raising their kids runs deep and I like to think that they see me as a great example and role model to their children. The best part of this experience, as an uncle, is that I've learned that fatherhood is not something you learn; instead, it is something many of us already know. As men, we are capable and will love, nurture, and care for our children.
2. A dad is usually the first male role model in a person's life and fathers do have a significant impact on their sons' attitude towards women and girls. How has your father influenced the way you see and treat women and girls?
Without diving too deep into the past, my father was absent for the majority of my life. If anything, learning to respect women came from the important women in my life – my mother and four sisters. Throughout the course of my life, I struggled with maintaining "healthy relationships," which has taught me the importance of becoming a positive role model to other men and boys.
3. Communities and activists worldwide are starting to recognise that violence against women is not a "women's issue" but a human rights issue and that men play a role in stopping the violence. How do you think fathers and other male role models can help get young men and boys to take an interest in and step up to help prevent and stop violence against women?
I truly believe that men will play a crucial role in becoming part of the solution. Oftentimes we forget how important our roles as men are in the lives of our families and children growing up without fathers. There is a painful realisation that there are a lot of men out of touch with themselves because of the outdated notion of manhood, which I feel has a negative impact on fatherhood. Breaking down traditional gender roles and masculinity is a great way to get men on the same page.