Welcome to The Pixel Project's "30 For 30″ Father's Day Campaign 2013! In honour of Father's Day, we created this campaign:
To acknowledge the vital role Dads play in families, cultures and communities worldwide.
To showcase good men from different walks of life who are fabulous positive non-violent male role models.
Through this campaign, we will be publishing a short interview with a different Dad on each day of the month of June.
This campaign is also part of a programme of initiatives held throughout 2014 in support of the Celebrity Male Role Model Pixel Reveal campaign that is in benefit of the National Coalition Against Domestic Violence and The Pixel Project. Donate at just US$1 per pixel to reveal the mystery Celebrity Male Role Models and help raise US$1 million for the cause while raising awareness about the important role men and boys play in ending violence against women in their communities worldwide. Donations begin at just US$10 and you can donate via the Pixel Reveal website here or the Pixel Reveal Razoo donation page here.
Our twenty fourth "30 For 30″ 2014 Dad is Matt Gregory from the USA.
__________________________________________________________________________________________
The Dad Bio
Matt Gregory is the Associate Dean of Students and Director of Student Advocacy & Accountability at Louisiana State University in Baton Rouge, Louisiana. Matt is the current President of the Association for Student Conduct Administration (ASCA). Matt has a Bachelor's degree in Biological Sciences from Southern Illinois University, a Master's degree in Counseling and Student Affairs from Western Kentucky University, and a Doctorate of Philosophy in Educational Administration from Southern Illinois University. His dissertation focused on male advocacy against sexual violence of women. Matt has over 12 years of experience in higher education administration and has 6 years of law enforcement experience. Matt is a certified Rape Aggression Defense (RAD) instructor. He is the father of one son and three daughters and enjoys trying to make them laugh as often as possible.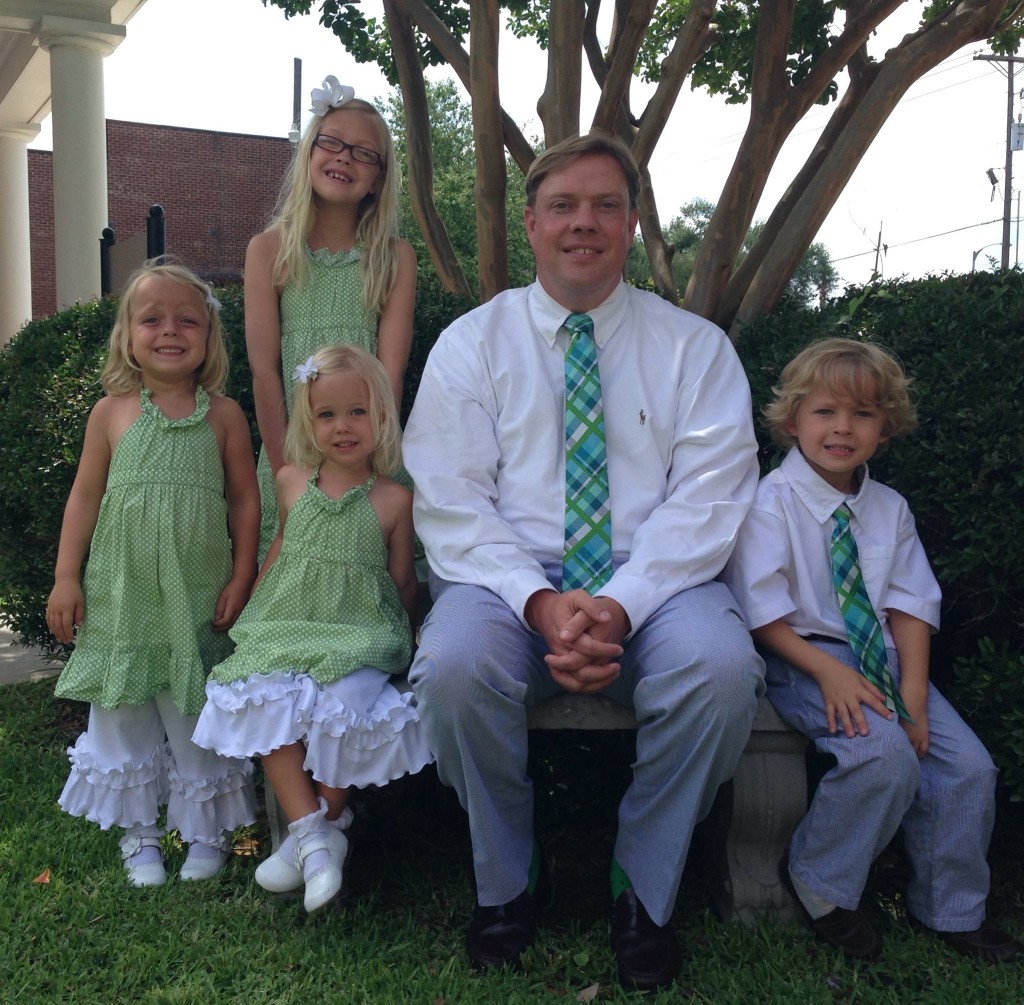 1. What is the best thing about being a dad?
I have come to believe that the best thing about being a dad is watching your children's personalities and identities emerge and develop. It is astonishing to see your own positive and negative personality attributes emerge in your own children. It is equally enjoyable to experience life all over again by viewing the world around you from their perspective and without the stressors of the adult world.
2. A dad is usually the first male role model in a person's life and fathers do have a significant impact on their sons' attitude towards women and girls. How has your father influenced the way you see and treat women and girls?
As an adult male, I have not had what is perceived as a traditional childhood upbringing. My mother and father divorced when I was 4 years old and I was raised by my mother without a male figure in the house until I was 16 years old. Much of what I learned about the treatment of women came from my mother, my female friends, and loved ones, as well as through my own observations of both positive and negative examples of male treatment of women. During my own personal male initiation into manhood journey, I never lost sight of the feminine influence on my life. Now that I have a son, I try to help him find his own maleness while maintaining a deep regard and admiration for females.
3. Communities and activists worldwide are starting to recognise that violence against women is not a "women's issue" but a human rights issue and that men play a role in stopping the violence. How do you think fathers and other male role models can help get young men and boys to take an interest in and step up to help prevent and stop violence against women?
Violence against women is very much a societal issue. Some people would argue that sexual violence against women is entirely a female problem and that men have no place in such a dialogue. Based on research on sexual violence, it has been widely held that men are by and large the perpetrators of sexual violence. Because of this, dialogue intended to stop sexual violence must involve men. It is imperative for prominent men in our schools, work, towns, states, and nation to publicly speak out and engage other men toward stopping violence against women. Further, it is absolutely essential that these men live their lives as active examples of positive maleness, demonstrating regard, respect, and admiration of women.