Welcome to The Pixel Project's "30 For 30″ Father's Day Campaign 2013! In honour of Father's Day, we created this campaign:
To acknowledge the vital role Dads play in families, cultures and communities worldwide.
To showcase good men from different walks of life who are fabulous positive non-violent male role models.
Through this campaign, we will be publishing a short interview with a different Dad on each day of the month of June.
This campaign is also part of a programme of initiatives held throughout 2014 in support of the Celebrity Male Role Model Pixel Reveal campaign that is in benefit of the National Coalition Against Domestic Violence and The Pixel Project. Donate at just US$1 per pixel to reveal the mystery Celebrity Male Role Models and help raise US$1 million for the cause while raising awareness about the important role men and boys play in ending violence against women in their communities worldwide. Donations begin at just US$10 and you can donate via the Pixel Reveal website here or the Pixel Reveal Razoo donation page here.
Our twenty sixth "30 For 30″ 2014 Dad is Lee Keyes from the USA.
__________________________________________________________________________________________
The Dad Bio
Lee works at a major university as a psychologist, helping students and communities address mental health issues, including all forms of violence. He has been married for 29 years and have two adult children, whom he loves dearly.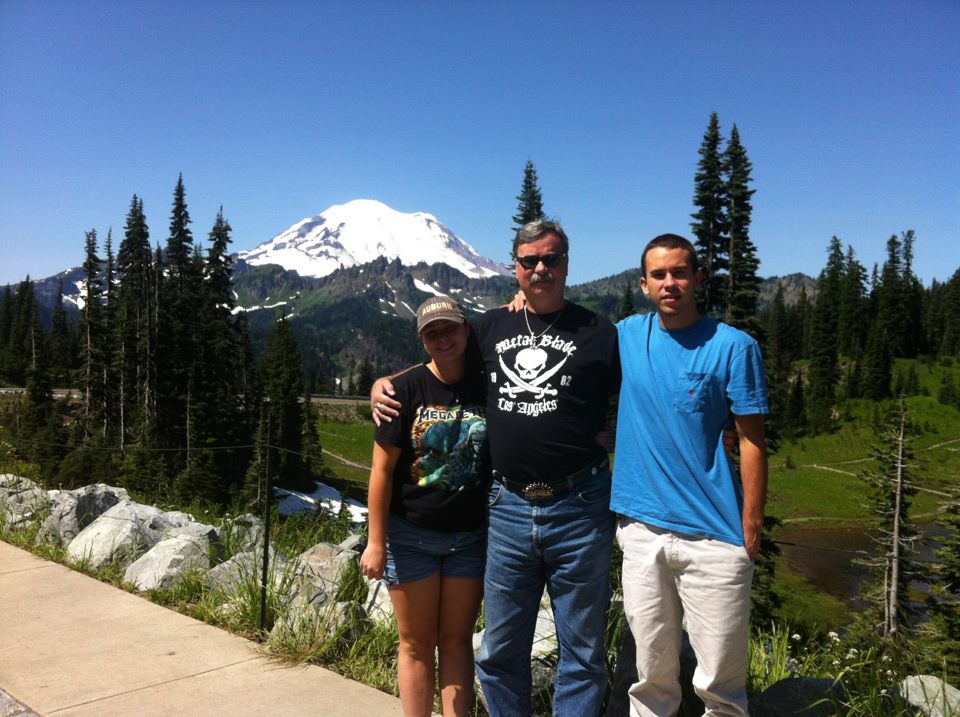 1. What is the best thing about being a dad?
Seeing my children become who they are, and their journey in giving their gifts to the world. I have tried to share the wisdom that I've accumulated about life by how I interact with the world in healthy ways. I enjoy teaching them to stand up for themselves, what they believe in, what is right as best as they know it, and to be respectful and honourable people. I like seeing them be their own, independent people, but also seeking support when that is needed.
2. A dad is usually the first male role model in a person's life and fathers do have a significant impact on their sons' attitude towards women and girls. How has your father influenced the way you see and treat women and girls?
It was my mother who influenced me in seeing women and girls as equals. My father gave me an appreciation for our family history and our Scots-Irish cultural roots and I have tried to pass that on, but it was my mother who raised me to take care of myself and to focus on what I believe. Because she insisted on being treated fairly, I came to know that girls and women want the same, and I have tried to live up to that.
3. Communities and activists worldwide are starting to recognise that violence against women is not a "women's issue" but a human rights issue and that men play a role in stopping the violence. How do you think fathers and other male role models can help get young men and boys to take an interest in and step up to help prevent and stop violence against women?
Fathers and other male role models need to lead by example and reinforce the need for being responsible and accountable, even in situations of peer pressure. Because our evolution has primed our brains for certain negative behaviour, I know that boys need a lot of attention, monitoring, and reinforcement when they do the right thing and treat others with respect, even when they may not receive it themselves. It takes courage to speak up about wrongful treatment; men must nurture and promote those choices when they see them.