Welcome to The Pixel Project's "30 For 30″ Father's Day Campaign 2013! In honour of Father's Day, we created this campaign:
To acknowledge the vital role Dads play in families, cultures and communities worldwide.
To showcase good men from different walks of life who are fabulous positive non-violent male role models.
Through this campaign, we will be publishing a short interview with a different Dad on each day of the month of June.
This campaign is also part of a programme of initiatives held throughout 2014 in support of the Celebrity Male Role Model Pixel Reveal campaign that is in benefit of the National Coalition Against Domestic Violence and The Pixel Project. Donate at just US$1 per pixel to reveal the mystery Celebrity Male Role Models and help raise US$1 million for the cause while raising awareness about the important role men and boys play in ending violence against women in their communities worldwide. Donations begin at just US$10 and you can donate via the Pixel Reveal website here or the Pixel Reveal Razoo donation page here.
Our twenty seventh "30 For 30″ 2014 Dad is Glenn Jones from the USA.
__________________________________________________________________________________________
The Dad Bio
Glenn has worked in the A/C business for about 17 years as a Supervising Lead Installer. Though he does not have any hobbies, he enjoys being with his family every spare moment that he gets. He is the father of a 14-year-old son, named after him, and a 17-year-old up-and-coming artist named ToRi-LyNN who is one of The Pixel Project's Music For Pixels artistes.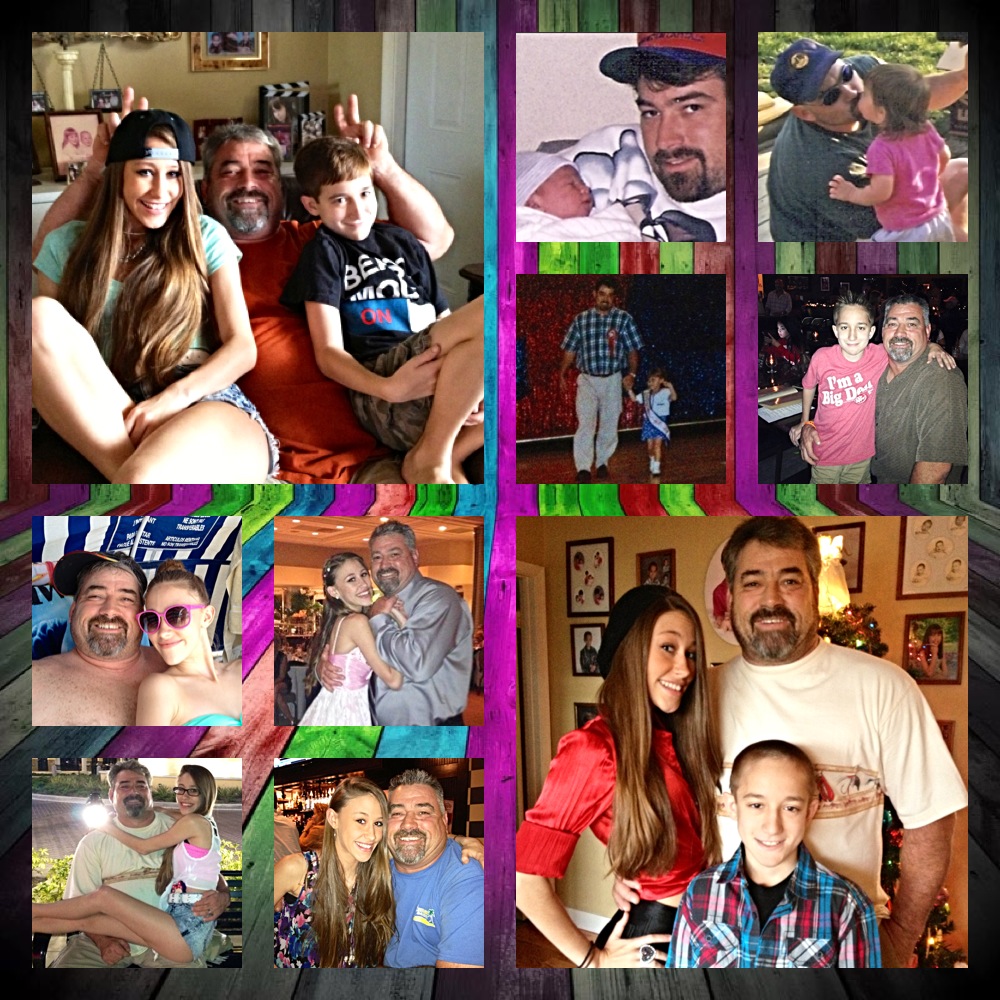 1. What is the best thing about being a dad?
Everything is the best thing about being a dad! I had always wanted a family, even before I ever had one. I find it to be the most fulfilling experience of my life and wouldn't trade it for anything in the world.
2. A dad is usually the first male role model in a person's life and fathers do have a significant impact on their sons' attitude towards women and girls. How has your father influenced the way you see and treat women and girls?
My father, God rest his soul, always treated my mother and sister with a lot of love and respect. Those values and qualities always stuck with me. I thank my father for being a great role model and teaching me to be the man I am today.
3. Communities and activists worldwide are starting to recognise that violence against women is not a "women's issue" but a human rights issue and that men play a role in stopping the violence. How do you think fathers and other male role models can help get young men and boys to take an interest in and step up to help prevent and stop violence against women?
I feel this can only happen by everyone joining together and taking a strong stand in preventing violence against women from happening. I feel that males especially need to fight for this cause because it sets a good example for our men of the future to follow suit. For example, my daughter is working hard on building her music career and I am 100% supportive of her. I show her that I respect her opinions and ambitions, and that I want her and her younger brother to know that it is normal and right to expect any man to do the same.
Editor: Check out ToRI-LyNN's latest anti-Violence Against Women music video for The Pixel Project: