Welcome to The Pixel Project's "30 For 30″ Father's Day Campaign 2015! In honour of Father's Day, we created this campaign:
To acknowledge the vital role Dads play in families, cultures and communities worldwide.
To showcase good men from different walks of life who are fabulous positive non-violent male role models.
Through this campaign, we will be publishing a short interview with a different Dad on each day of the month of June.
This campaign is also part of a programme of initiatives held throughout 2015 in support of the Celebrity Male Role Model Pixel Reveal campaign that is in benefit of the National Coalition Against Domestic Violence and The Pixel Project. Donate at just US$1 per pixel to reveal the mystery Celebrity Male Role Models and help raise US$1 million for the cause while raising awareness about the important role men and boys play in ending violence against women in their communities worldwide. Donations begin at just US$10 and you can donate via the Pixel Reveal website here or the Pixel Reveal Razoo donation page here.
Our tenth "30 For 30″ 2015 Dad is Chester Chan from the United Kingdom.
__________________________________________________________________________________________
The Dad Bio
My name is Chester Chan and I am Dad to Alfie and Annie who are 7 and 5 respectively. I work as a dentist in the county of Wiltshire and I live in Surrey. My hobbies include gardening and cooking. I am involved with my kids' school activities, especially with the events which are held throughout the year.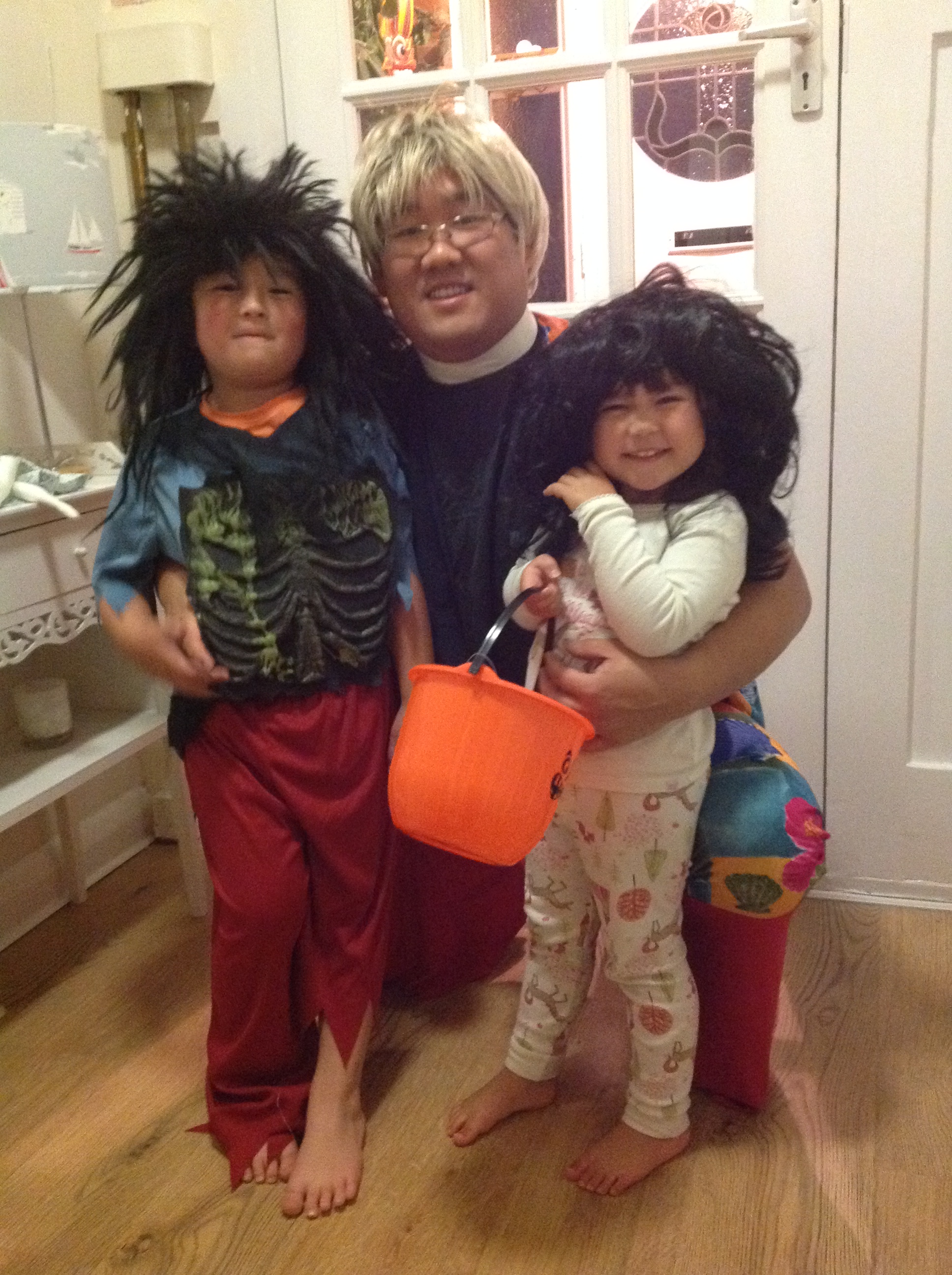 1. What is the best thing about being a dad?
Apart from the challenges of being a dad, the children bring happiness and satisfaction when they are happy and progressing well with the things they do. I have a long drive each day so rarely see the kids in the morning unless they wake up before I leave for work at 6.30am. I get back in time for bath and story time which is the best time of the day as we have a good chat about the day. We go swimming at the weekend and during the winter Alfie plays rugby on Sundays.
Cuddles and chats are the best as you learn a lot about what they are doing and what they are learning day by day. When you see your children are happy, thriving and learning to be respectful young people, you definitely feel satisfaction and a great sense of pride.
2. A dad is usually the first male role model in a person's life and fathers do have a significant impact on their sons' attitude towards women and girls. How has your father influenced the way you see and treat women and girls?
Respect and a positive attitude towards women and girls comes from both parents as well as day-to-day education. My father was more 'old school' and I learnt more from my mother. Some of his mistakes have been the greatest lesson in teaching me about respecting women and other people.
3. Communities and activists worldwide are starting to recognise that violence against women is not a "women's issue" but a human rights issue and that men play a role in stopping the violence. How do you think fathers and other male role models can help get young men and boys to take an interest in and step up to help prevent and stop violence against women?
The most important lesson to pass on to children is to set a good example and teach respect in everything. This will lead to a well-rounded person who understands the world and how to be a good person.