The Pixel Project is proud to present our third annual Survivor Stories Blog Interview Project in honour of Mother's Day 2016. The annual campaign runs throughout the month of May 2016 and features an interview per day with a survivor of any form of violence against women (VAW) including domestic violence, rape, sexual assault, female genital mutilation, forced/child marriage, sex trafficking, breast ironing etc. A total of 31 VAW survivor stories will be featured. This campaign was created to provide:
VAW survivors a platform to share their stories and solutions/ideas on how they rebuilt their lives and healed/are healing.
Girls and women currently experiencing or who have survived VAW ideas, hope, and inspiration to escape the violence and know that there is light at the tunnel and there is help out there.
Our twentieth 2016 Survivor Stories interview is with Rachel Zader from the USA.
———————————————————————————————————————————————————————————
The Survivor Bio:
Rachel Zader is a fashion model, probation officer, commercial actress, journalist, investigator, and volunteer sex crimes victim advocate. Rachel obtained her Bachelor's degree in Criminology from U.C. Berkeley, and, determined not to shy away from her industry after her rape, is currently earning her private investigator's license. When she is not fighting crime or posing for the camera, Rachel spends her time painting, researching, and programming electronic music. She lives and works in the San Francisco Bay Area.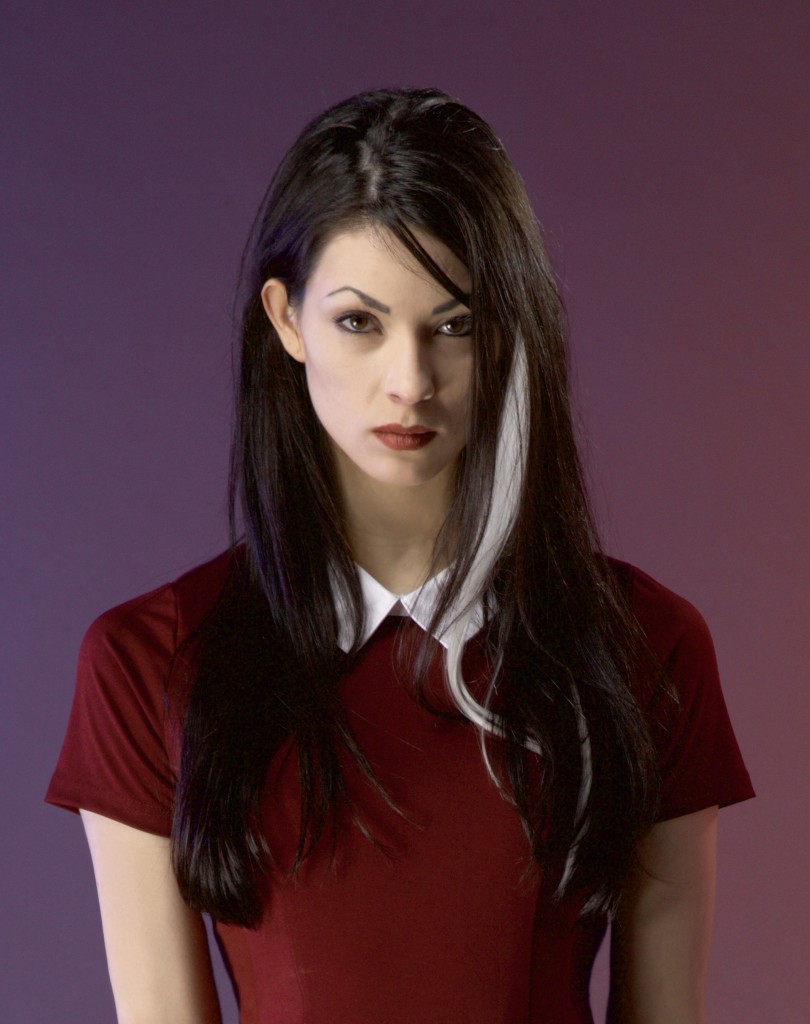 1. What is your personal experience with gender-based violence?
In 2014, I was raped by an acquaintance.
2. How did you escape the violent situation/relationship/ritual?
When I regained full consciousness, I pretended I was oblivious to what had happened, pretended I had to go because my boyfriend was looking for me. Down the street, I waited for the police and the ambulance to take me to the ER.
You don't really 'escape' rape because the act itself is symbolic, and a violation of your control and your identity. I could escape my attacker physically, but what he did to me I can't escape. It was not as if I had been mugged for my wallet – I was attacked because of what I was to someone, and he did something to me that I will never be able to forget, no matter where I run or hide. I wouldn't expect anyone to "get over" their rape – but you can learn to live with it.
3. How did you heal and rebuild your life after the violent situation/relationship/ritual? What actions did you take?
I didn't even want to get out of bed, but there was a voice in my brain that kept insisting: This is not how it's supposed to end for me.
When you're raped, you want to disappear. But I knew my rapist wanted me to disappear too , so the first thing I did was start talking about it. Giving that monster permission be 'real' was incredibly hard, confronting it allowed me to process it and redefine how it was going to exist in my life. I forced myself to go to therapy and told myself I couldn't let my fear take away my dreams for my career.
I worked hard to help the police in the investigation, but the 1.5 year process was excruciating. I've since begun to pursue justice in civil court instead. Next to the rape itself, seeking justice was the most confusing and painful experience of my life in spite of my familiarity with the system and process. Because of that I'm currently working to speak out about the process, to improve it for those who come after me. That's really what gets me out of bed in the morning – that's why I won't give up.
4. What would you suggest to or share with another woman or girl facing the same situation as you did?
For sexual assault victims, the current legal route is not one-size-fits-all, and many aspects feel more victimising. For instance, when you're shuffled through an investigation or report, you'll seldom be asked what you want to have happen. Having to ask for it can make you feel unimportant or invalidated (and you probably already feel enough of that). In my case, I felt even more of a loss of control and identity in the process. However, even though I ultimately didn't participate in my rapist's criminal conviction, I realised even the unsuccessful efforts could be healing, because they were mine.
Know this:
That you have a right to your own experience as a victim, and you have a right to control your own narrative. Know that it should be – this is your experience. Don't accept one that will not work for you.
That you are far more powerful than your rapist, because you dare exist. You have survived, and the person who raped you now has blood on his hands. You have more choices and more power than your rapist wants you to realise.
5. How do you think we can end violence against women?
Education. If you look at rates of gender-based violence and other forms of gender inequality (access to resources, literacy, etc.) across the world, we find that education has a lot to do with the cause. If we continue to shame girls for wearing spaghetti straps to school because they are "too distracting" to boys – implying males are all savages who can only be be expected to disrespect a girl at the sight of her collarbone – we continue to teach into a harmful, false narrative about men and women. It's toxic for everyone.
We also need to put more power in the hands of victims. I have a law enforcement background, a Bachelor's in criminology, and did everything 'by the book' – but I felt completely lost and helpless most of the time. If 'doing the right thing' for someone as prepared as I was is the equivalent of fighting a war, it's clear that something is not right. This is the reason why most victims never come forward, and 99% of rapists walk free; this is where a big part of the change needs to start.
6. Why do you support The Pixel Project?
The Pixel Project continues the conversation about ending gender-based violence by involving both men and women, which is crucial – violence against women is not a "woman's" issue, it's everyone's issue.
I encounter a lot of men in my life who either want to support my own recovery and women's rights on the whole, but are confused on where to start, what initiative to take, and how – so I'm happy to see non-profits like The Pixel Project that offer ways for them to learn how to help. That is, without a doubt, powerful stuff.